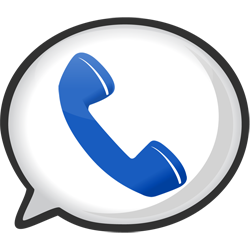 I bring good news!
First off, I will not be bringing my current cell phone to Ukraine. More importantly, the cell number you have in your phone for me will probably end up calling my Aunt after March, so keep that in mind.
While I will be getting a local cell phone in Ukraine, the rates of texts and calls to The States will probably be too ridiculous and complicated to deal with
- but I got you covered for your Matt Brady texting fix.
So I've been informed that Google Voice, an
awesome Google product for GMail users that I've been using for some time now,
will work to both place and receive phone calls, voicemails, and texts from anywhere in the world to this specific US number, for free! It works for the most part exactly the same as a normal cell phone number except that it's all kept and accessed online.
So for friends and family, feel free to call or text

760.576.5682

to your hearts content from your phones! If I have current internet access when you do, I'll receive it and / or answer.
So for those who are still confused on how to call me, I actually added a "Call Me" button to my Blog - this is what you do.
Scroll to the bottom of my blog and locate the "Call Me" widget

Click it

Type in your name and your phone number

Click connect

Google will then call your number provided

Answer your phone

An automated voice will ask you to Press 1 to connect to Matt Brady

Your call will then be re-routed to my Google Voice Number and should start ringing

Wala, problem solved - and it's free!
Please be mindful of the time difference in Ukraine.
Current local time can be found at the top left of the blog.